Funeral Home and Cremation Service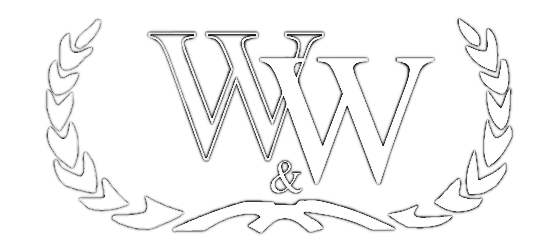 When the best matters
About Us
At Withers and Whisenant Funeral Home and Cremation Service our mission is to provide our commity with affordable and dignified end-of-life care for those in need.
Our main focus is to give respsect to those who have passed on, compassion to those left behind, and hope to all who seek it.
Withers and Whisenant Funeral Home and Cremation Service was established in September of 2008, as the result of a business partnership formulated between Kay M. Withers of Dallas, NC and Greg A. Whisenant of Maiden, NC, two individuals with a sincere desire to be of service to those who need it, during the most trying time of their lives.
Both individuals bring to our business a combined 60 plus years in the Funeral industry, and the result is a rock solid organization dedicated to giving the people of Gaston County, and beyond a caring compassionate Funeral service that they can turn to.
Located at 2916 Union Rd. in Gastonia, NC, our Funeral Home is centrally located just five minutes from downtown Gastonia, with easy access for all who would like, or need to visit.
The staff at Withers and Whisenant Funeral Home and Cremation Service is composed of local, caring men and women who hold the same values and commitment as their management, resulting in a high-level of service for all.
Regardless of social or financial standing, religion or ethnicity, Withers and Whisenant Funeral Home and Cremation Service has an understanding of courteous service and attention to detail that is un-matched in their community, and the surrounding area.
Services
Withers and Whisenant Funeral Home and Cremation Service is a full-service funeral home providing considerate, compassionate and professional services to all families served. Listed below is a general outline of many services we offer.
Twenty-four hour availability of a Funeral Director
Services to families of all races and religious faiths with a wide selection of diversified funeral, cremation and alternative service options
Professional, personalized and affordable service
Our funeral directors are fully licensed and experienced in all aspects of funeral service
Provide assistance with Veteran's death benefits, social security death benefits, filing life insurance claims, etc
Unique ways of memorializing your loved one
Complete line of quality, affordable merchandise including caskets, vaults, and cremation urns
Types of Funeral Services
Traditional Funeral Services
With one day visitation and funeral services the following day at the funeral home or church. Family and friends will usually follow in procession to the cemetery for the burial.
Church Funeral Services
Abbreviated (one day visitation / funeral) A one-day service with a time for visitation before the funeral service and burial. All services are conducted on the same day with the choice of using the funeral homes facilities or services conducted at a church, with procession following to the cemetery for burial.
Graveside Services
All services are held at the cemetery, usually under a tent or at a pavilion. A graveside service usually is a closed casket service, however, public viewing is a choice for the family to make. No funeral procession is involved as most family and friends meet at the cemetery.
Immeditate Burials
- A service that offers no visitation, funeral rites or ceremonies.
Cremation (with or without visitation / memorial service)
Alternative (Memorial Service, Celebration Service)
Out of town arrangements
Pre-planning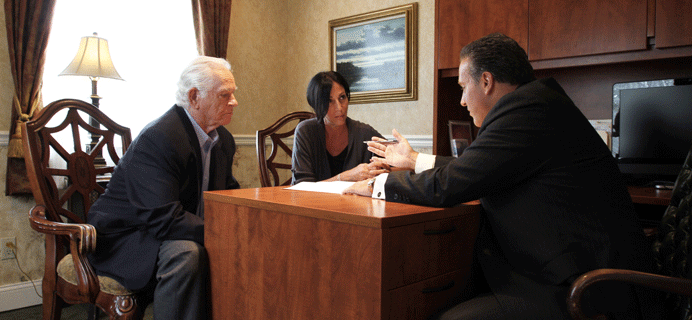 Most of us plan ahead in life. We plan for our wedding, our children's education, family vacations, and other significant expected life events. We also plan for the unexpected events of life by purchasing home, auto and medical insurance. And so it is in planning for a funeral.
Understanding the benefits of planning ahead has prompted many to take the step to plan their own arrangements. Please call us at 704-864-5144 or e-mail us via our Contact Page to set up an appointment and discuss planning ahead with a caring, thoughtful professional.
This free service carries with it no obligation, and is designed specifically to provide you with helpful information about planning ahead.
Pets
As pet owners, we understand what it is like to lose a pet. Our pets are members of our family and deserve to be treated with dignity and respect. Our special companions do not deserve to be brought to landfills and other unfamiliar places.
Withers and Whisenant guarantees that your pet will be cremated. We do not use mass burial disposal.
Pet cremation for both small and large animals.
Individual Cremation - pet is cremated individually and the remains are returned to the pet owner in our standard tin urn.
Witnessed Individual Cremation - Withers and Whisenant offers witnessed individual cremation at no additional charge. Please call for an appointment.
Home pick-up - Withers and Whisenant will pick up your pet at your home for cremation (additional charges apply).
Pet drop off - You may also bring your pet directly to our facility for an individual cremation or communal cremation.
Withers and Whisenant guarantees that your pet's remains and only your pet's remains are returned to you. Our quality control procedures ensure that there is no co-mingling of remains.
Products
Steel Caskets
· Steel Caskets
click thumbnail for larger image
Hardwood Caskets
· Hardwood Caskets
click thumbnail for larger image
Cremation Caskets
· Cremation Caskets
click thumbnail for larger image
Wooden Urns
· Wooden Urns
click thumbnail for larger image
Urns
· Urns
click thumbnail for larger image
Vaults
· Vaults
click thumbnail for larger image
Contact Us
Withers and Whisenant Funeral Home
and Cremation Service
2916 Union Rd.
Gastonia, NC 28054
Phone: 704-864-5144
Fax: 704-864-5141
Map:
© 2016 Withers and Whisenant Funeral Home and Cremation Service | all rights reserved
built by Fox Enterprises Limited www.feltd.com